Keeping up with house cleaning in the midst of a busy work schedule and other important chores is harder than keeping up with the Kardashians and it gets you very exhausted.
It could take you more than a week to realize you haven't clean the house and you get into a rush almost immediately trying to see what you can put in order or dust off.
That's not the best way to approach house cleaning as a busy parent. You need to know how it is done by reading our helpful tips so you can do it well.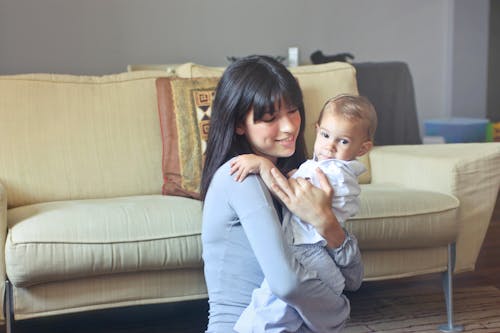 Do a room at a time
You need to spare about 30minutes every day to ensure you tackle the dirt in your house by cleaning a room each day. Make sure you try to focus on the cleaning within the fixed time and put other things on hold except for very unavoidable emergencies.
A room per day will help you cover the whole house in less than a week and you can have time to get engaged with other things.
Do light tidying after use
This rule helps a lot because it reduces the workload you have to do every week. From your kitchen to your living room, you can do slight cleaning every time you cook or bath your kids. Wipe the table top in the dining, wash the bath after use and encourage your kids to tidy up their room after play. Get them a few carton boxes to keep their toys in and their used clothes.
Get your family involved
Getting your kids involved in the house cleaning relieves you of so much stress. All you need to do is appropriate tasks to them according to their age grades.
Let the 6yr old wipe down the kitchen surfaces, while the 8yr old helps with sweeping the rooms and dusting few items in the living room.
Engaging your family for an average of 30 minutes per day will put your cleaning time to about 17.5hrs for a family of 5! That's a whole lot of time spent together and the impact will be felt because your house stays very clean and organized!
Hire a cleaning service provider
Parenting is a huge and daunting task, so you have an option of calling in a cleaning service to help solve your cleaning problems.
The advantage is that they are specialists who know exactly how to clean your house with the best approach and most efficient tool. With this option in hand, you can have ample time to get yourself doing other important things or relaxing contentedly.
How do you cope with your house cleaning chores as a parent? Drop your comments in the box below and let's share your experience.