The kitchen organizing skills we have selected here today are very useful for homeowners who don't have very much space to put just anything anywhere.  Our tricks are reliable; you can take it to the bank anytime!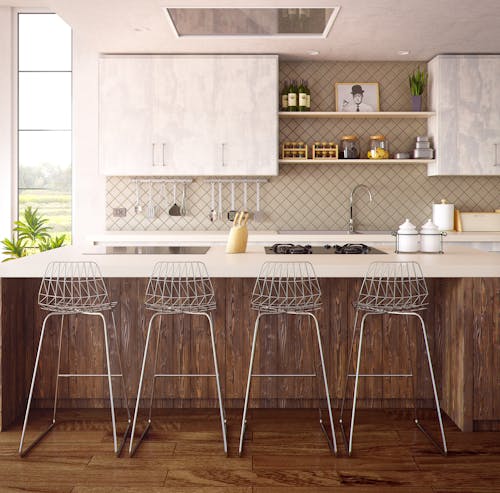 Double your space shelve
You don't have to stop buying mugs and ceramic bowls just because you don't have enough space in your shelve. With a wire shelve, your space issues can be solved and more space can be made for your dishware.
Get updated
Get the latest software in your shelve and put the old ones behind the new ones. Organize them with shelve and label your old ones and put new ones by the order you think will fall into priority. What you need should be in the first line first followed by the next and the next.
Create drawers
Some of your dishwares see the kitchen only in the time of special events like the Christmas, get these ones into a box and keep them intact in a place where they can be dry and safe. Put them where you can easily find them so you won't have to worry so much!
Get a magnetic bar for the knives
You must have experienced your knives getting rusted at the bottom of the basket. Get a magnetic bar and nail it to the wall and put your knives on it. This will save you a lot of space and look durable in your kitchen!
We are experienced in general cleaning, you can always rely on us. Our kitchen services over time have been regarded as one of the best in the whole of Texas. Get in touch with us anytime you need to get your kitchen sparkling again!