Your productivity stays at the top when you know how to keep your warehouse very intact, organized and clean. When your warehouse is clean, tidy and well kept, it increases safety as all unwanted objects have been cleared off and it puts your time to efficient use.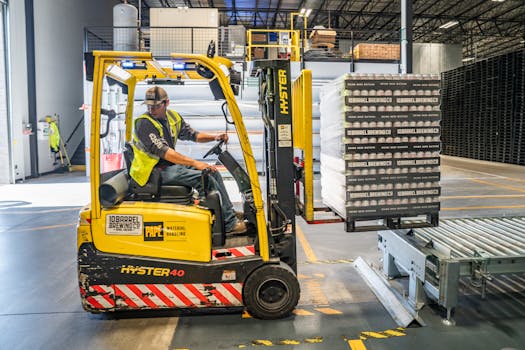 You can't avoid accidents in unkempt warehouses that is full of obstructive objects and dirt. Even employees lose the motivation to work efficiently in such a work environment.
1. Use racks and shelves
In this era where many firms are already buying robots to handle warehouse works, you don't want to be found wanting and still not properly making your warehouse a place of maximum productivity. Help yourself and your staff by making them benefit from good racking and shelving facilities. This will help proper inventory documentation and safety. This tip is the first step to take before you even think of any other things.
2. Do proper labeling
Indicating in your warehouse where particular goods or products should be placed is a priority. Creating paths for the forklift and walkways for workers and designated places for unpacked goods or goods that are supposed to leave the warehouse is a top organizing tip you need to learn and put into use.
3. Place waste bin in strategic positions
Ensure you have waste bins or carts placed at strategic places open for all to see and use. This will save you a lot of undue stress and easy to evacuate waste when the janitors come over.
4. Create a cleaning schedule
You need to create a cleaning plan for your warehouse because it is a high traffic area, that means you need to design a plan that can contain and handle the generated waste and clusters within a manageable timeframe.
5. Call for a professional
You definitely won't mind calling for Westpaq Cleaning Solutions when you have to rest over the weekend while we come and make your warehouse clean ahead of the brand new week and let you open the doors to see a brand new workplace sparkling clean oozing out motivation and brand new energy.
For you to stay at the top of your game in your business, you need to maintain a workable and convenient work environment that enhances productivity, this is exactly what we intend to help you achieve through this posts and through our quality general cleaning services.