You've found the home of your dreams. The problem is, you're still in your current one, and you'll need to sell it quickly to come up with enough of a down payment for your new one. Or maybe you're experiencing a financial crunch of some kinda divorce, a death of a spouse, job loss – and you need to sell your current home and get a smaller one. Or maybe you just want to move. No matter what the reason, there are some things to do before you put the FOR SALE sign in the yard, including some essential projects to help your home look enticing for prospective buyers so you can make a quick sale.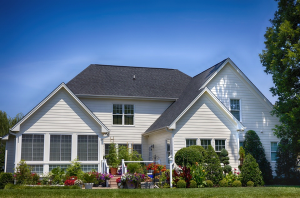 Before You Do Anything, Get a Good Real Estate Agent
While that should go without saying, some people take the recommendation of friends or know someone who knows someone whose wife just got her real estate license. Without a doubt, you should always welcome recommendations, but you should also always look for a realtor with several key qualities. Find one who knows the market well, who can give you personal attention, and even already has a prospective buyer list and connections with other realtors who have clients ready to buy.
Consult the realtor at the best time of the year to sell. According to Craig Donofrio at Realtor.com, there are pros and cons for both on-season (summer, spring) and off-season (fall, winter) sales periods. Also, determine a fair price for your home based on its current assessed value plus any equity you have in it (additions, changes to the interior, special landscaping, etc.).
Once you have a good realtor and a good price, it's time for a little work in three areas.
Clean the Exterior
Since it is the first thing prospective buyers will see, you must cut and trim the lawn (front and back) and keep it raked. Prune and shape all bushes and freshen the mulch around their roots. Make sure all windows are clean and the trim is painted (if wood) or scrubbed (if vinyl or aluminum). Clear out the gutters and downspouts, and paint or clean all trim. If your house has aluminum or vinyl siding, make sure it is clean as well. You want your house to be the jewel on the block when it comes time to sell.
Clean and Declutter the Interior
You'll definitely impress prospective buyers if your house is as tidy on the inside as it is on the outside. That means you should rent or buy a steam cleaner to deep clean all the carpets, rugs and upholstery throughout the house. This not only cleans fabric but also freshens it. You might also want to take down pictures to see if the walls are discolored behind them. If so, clean the walls with an inexpensive vinegar solution. Dust all furniture in all rooms thoroughly, and keep them dusted until the house sells. Also, clean the basement if you have one. In addition, declutter all rooms, and keep them that way. Prospective buyers will want to see every part of the house, so make sure every part is presentable.
Stage the Interior
Once the house is clean inside and out, it's time for staging, where you make your home picture perfect. Essentially, according to Ronda Kaysen's real estate column in The New York Times, you need to envision your home as a product. One way to do that is to make sure each room reflects its sole purpose. For instance, does your master bedroom also double as an office? Is your family room also a makeshift dining room? Then one of the other functions has to go. After you get all rooms staged, have your home professionally photographed (you can ask your realtor for recommendations) and post the photos online with your listing information.
If you take the time to make your home as eye-catching as possible inside and out, it probably won't take long for the FOR SALE sign to come down. Visit our website to read more insightful posts!