As the 2018 edition of the National Grandparents day and the California admission day approaches, you might be expecting more than the visitors you already made plans for and you need to put things in good order which will also include your house cleaning. You definitely won't want to be greeting the guest with a mop or broom in your hands when they arrive.  Here are about 7 easy hacks you can apply post- arrival of your guests.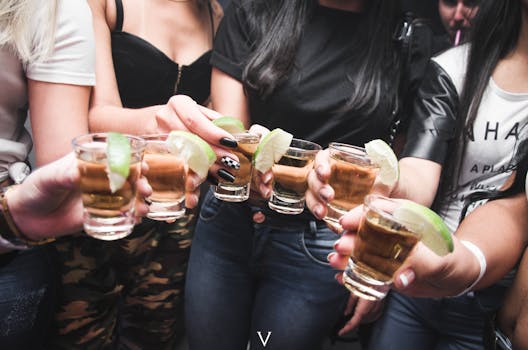 1. Refresh the rugs with baking soda.
You will need to make your rugs very fresh for the visitors and also very attractive too. You might need to call for baking soda and some essential oil to add an inviting aroma to the smell emanating from the rugs. So, sprinkle the rug with a mix of baking soda and the oil before vacuuming the rugs to make the smell spread while also cleaning the rugs of dirt and particles before the guests arrive to give it a very good impression!
2. Clean all kitchen tools with lemon
Cleaning up the kitchen tools with lemon and water will not just make it sparkling clean but also sterilize it for the party preparation. It will wow the guests who might intend to give some hands in the kitchen and they might want to ask you how you have been able to keep such a clean house- you tell them westpaq cleaning is your secret!
3. Re-shine the windows with a vinegar solution
You can put a shine on the windows with a vinegar solution and wipe cloths. Spray some vinegar solutions on the window panes and wipe thoroughly with a wipe for a shiny surface that will brighten up the room with a fresh sunlight when the guest is settled at the table for that delicious meal.
4. Be sure to clean the toilet.
Your toilet is one place that will invite so many guests, who will need to use it for various purposes. It is advisable you tidy up this center of focus with a cleaning agent you trust and freshen it up with a disinfectant for a fresh smell. They won't stop talking about it after the party!
5. Empty your Dishwasher
Tidying up the kitchen should not escape your mind when you are expecting to have visitors for the party. Empty the dishwasher and clean up the sink with a trusted detergent and put every item in their rightful place.
6. Keep the trash bags close
Have an open trash bag out where it can be seen so guests can throw any disposable plates and cups they're using into. Keeping a trash bag close by will encourage your visitors to stick to the "keep-the-house-clean" part.
You can be confident that your post-party preparations will be less stressful and that's exactly what we want it to be, thereby giving you helpful hints to assist you in making the holiday very enjoyable and full of fun! Call (832-429-8619) if you need a professional hand!