Hiring Vs Outsourcing
Good management is all encompassing and it really involves management of resources and time! Having to decide what to choose between hiring cleaners on the payroll of the company or outsourcing the cleaning to a company is one of the key decisions that the management has to take. Here, we as a professional cleaning services firm is giving you professional advice on what your chances are and the benefits to gain if you outsource your company's cleaning job to us!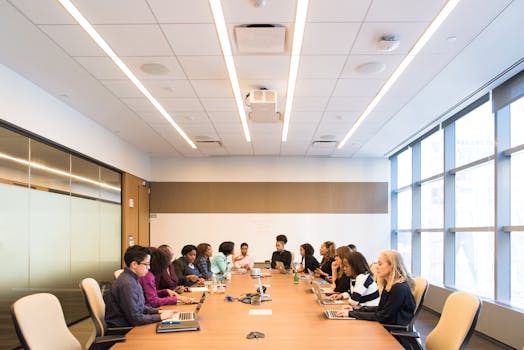 Quality Services without complacency
Cleaning companies don't produce anything other than quality services; we have a well-trained team of staffs who understand their job duties and render them seamlessly.
Hiring staffs to do your cleaning means your HR screens them and they probably might not be as qualified as you want, plus in the process of rendering the services, you are responsible for liabilities and the staffs may encounter complacency in the process of rendering their duties simply because, it's not their area of specialization! We have policies in place that ensures and cover our clients from such worries.
No Holidays or Attendance related issues
We make our staffs available no matter what! There is no complaining of absence like the case of hiring a staff because it's our duty to make the services available at all times! More so, we spend a whole deal of our budget on training our staffs to maintain the quality you desire. No complaint and no worries!
No Cost on Equipment
You also don't have to stress about buying the latest effective equipment that will give you the quality cleaning you want to see in your company…..no need for an additional cost to train your hired staffs either. Westpaq cleaning possesses the quality training according to the stated standards of the agency and the required equipment to do our job pretty well.
Cost Effective
Outsourcing your cleaning saves you extra cost, no extra budget because westpaq cleaning has the "purse-fitted" flexible budget that can fit into your financial plan.
Contact Westpaqcleaning when you are considering outsourcing your commercial cleaning job for quality cleaning! We deliver the best!