Living in a clean and sparkling home is a luxury everyone craves. However, not everyone enjoys the stress of maintaining this luxury. Home cleaning is one of the most exhausting, time consuming and boring chores that many will gladly avoid or spare some cash to take care of. It's quite enjoyable to spend the night over at a motel and mess up the place pretty good; at least you aren't doing the cleaning yourself.
Here are precisely 8 house cleaning hacks that will hang your pleasure time right in your face for you to enjoy and visit the stadium to watch your favorite team play in the weekend fixtures, watch a movie at the city mall or go for that most anticipated date. Home cleaning can be very easy, less expensive, enjoyable and less time consuming if these 8 steps can be followed. The stress of scrubbing, wiping and washing objects from the ceiling fan, blenders, carpet rugs, and settee and home appliances are made simple right here. It's the solution right beside the problem!
These are the 8 clever hacks that make your house cleaning quite simple!
Pillowcase and fan
Sitting room fan can easily load up a pretty heavy amount of dust and dirt coming through the wide-open windows and other dirt coming from the many other open spaces in your home. You won't need a ladder or a support to climb to make it sparkling again. All you need to do is throw a dry, clean pillowcase in one of the fan blades and wipe off the dirt from within. Just that…..quite easily done!
The wonders of lime
Limes are a very affordable fruit, so cheap that you can find in almost every home. What you can do with this fruit goes beyond just mixing with wine, tonic, and gins, it can be an amazing home cleaning products. Lime can do wonders on coffee cups by cutting one lime into two equal halves and scrubbing the cup with the juicy sides…..bam! What you get is a sparkling clean coffee cup. In case you wish to use it on your stainless steel to get a shiny clean surface. Get a table salt and sprinkle some lime juice on the stainless surface and wipe with a dry clean soft cloth.
Place your cleaning products where you need them
One of the most common stresses encountered by stain-irritated mothers and homeowners is the tiresome time you spend looking around or having to come downstairs to pick up your cleaning liquids when you need them. It is advisable you buy enough and place them where you will need them. You need to just stretch your hands without much looking around when they are needed!
Carbonated water and glass surface
One of the hands-on and affordable items to use for attaining a shiny, sparkling glass surface in your home is to spray some carbonated water on the surface of the glass and wipe with a clean dry cloth. Asides from the fact that carbonated water is very cheap, and also spare us some extra cash, they offer vast benefits to the human body too!
Wool gloves and window blinds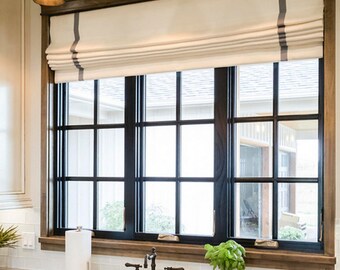 One of the very easy ways of removing stains and specks of dust from window blinds is to get a clean woolen glove on and dip your covered hand into a liquid solution and slide your fingers over the blind slats. You will get a clean and mint blind that oozes a refreshed air into your home.
READ MORE: Katy Home Cleaners Tip: How to Clean Granite Kitchen Countertops
Vodka and mattresses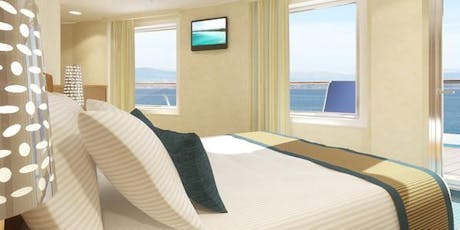 Mattresses can give out lots of irritating odors that disturb your peaceful sleep. All you need to do is get a bottle of vodka and sprinkle some across your mattress, then leave it to air-dry for some minutes. The bacteria will be killed by the alcohol content in the vodka.
Sponges and Microwaves
Many cleaning in the house requires the use of your sponge which makes them very habitable for bacteria and germs. Sanitizing your sponge becomes very paramount. The very easy way to do this is to put the sponge in the microwave for 2min; this will kill 99% of the germs.
Work in groups
One of the most convenient ways to clean your house is when you work in groups, like getting your kids involved in the chores and giving specific instructions to each of them. You can also involve incentives to them for following instructions and getting the chores done.
Clean from the top
Cleaning the home can involve the need to be strategic; you should make sure you clean from the cabinet top, shelves, wardrobes, and drawers to the floor in order to avoid cleaning your floor twice. This method saves you the extra time needed to clean the floor again.
All the above hints are meant to help you out in times of very serious moments when you urgently need to take care of the mess and you are not in the position to call on us for the job. Note that all major cleaning of the home should be handled by experts. You don't have to worry so much when we are here. Call Westpaqcleaning on 1.832.429.8619 today!