There are many cleaning obligations as soon as you move into that new apartment of yours, that's if you haven't called upon an expert cleaning firm to do it for you. Part of the many items that can be used to clean the house, from your toilets, kitchen, bathroom, and parlor requires some specific materials that are meant to deliver the fine result you want. From observation, a lot of residents buy the wrong cleaning agents while trying to get rid of dirt in their homes.
Here is why we have decided to give you a bit of hint on what you can do with Hydrogen Peroxide in your house; it's one of the most needed cleaning items you will need! Note that every hint provided here are by-products of our experience in the residential & commercial cleaning services of many years, we are giving this hints as professionals. You can trust us!
Clean Glass, Marble & Tile Surfaces
Tiles, glass, and marbles are top on the list of a home used ceramics, maintaining them is as important as cleaning your dishes. To obtain a clean surface on your tiles and marbles, you spray a few amounts of hydrogen peroxide directly onto the tile or glass surface to remove dirt and stains. Get yourself a clean wipe to finish the job. The result is a shiny surface that reflects your face like a model!  READ MORE HERE…
Shiny Toilet Bowls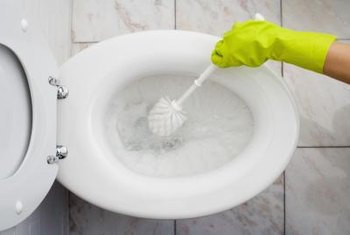 How clean your toilet bowl is can become a subject of discussion amongst your female friends, to avoid this, you need to get hydrogen peroxide involved to make the job easy! All you need to do is to pour about 1/2 a cup of hydrogen peroxide into the toilet bowl and allow it soak for around 25-35minutes and brush clean. Not only does it work as a wonderful stain remover, it also serves as a disinfectant, too.
Clean, scent free Carpets & Rugs
A smelly rug or roughly stained carpets pisses you off, not only you but also your friends! You can handle this with hydrogen peroxide by spraying some onto your rug or carpets. Note that you might need to exercise caution with some of your colored rug materials and carpets to avoid discoloration! Peroxide and water can work wonderfully on your rugs and carpets as to get stubborn stains out, but you can take it further by adding a few drops of essential oil to make it smell wonderful.
Do you live in Texas and you need a house cleaner? Click here…
Other areas
There are other areas in the home where you can put hydrogen peroxide to good use, for instance,
Spray some amounts of hydrogen peroxide on the kitchen and bathroom countertops to clean and disinfect them.
Drop dirty rags and cleaning sponges into a bowl filled with hydrogen peroxide and let them soak for 15 – 30 minutes to disinfect.
Spray a little hydrogen peroxide on your cutting boards to get rid of germs and bacteria that got stocked from the raw meats and vegetables.
Spray your fruits and veggies with hydrogen peroxide and soak for about 2 minutes before rinsing in clean water in order to remove wax, dirt and other germs.
Every tip we offer on our platform are well reasoned out tips that can benefit our readers as affordable tips for house cleanings that don't require the involvement of an expert. In case you need more answers to other questions, feel free to call us (1.832.429.8619) or email us info@westpaqcleaning.com!
We have dedicated customer care agents who are trained to answer your questions.